Y'all, what a weekend/beginning of week this has been. Yesterday was my 25th birthday! A quarter of a century old. Of course, the most bizarre thing is that 25 was always the age I REALLY WANTED TO BE as a kid when I wanted to be all grown up, so I guess I really am an adult now. I'm quite enjoying it so far!!

I did go to New Jersey Con at the end of September, and it was a blast. Not only was it one of the best cons I've been to all around, but I spent it with some of the best fangirls on the planet, which is what honestly made the con for me. I spent most of it with my G Spot ladies,
riyku,
tebtosca,
fiercelynormal,
dugindeep, and
costsofregret. There was also some hanging out with
fangasmspn and
blackrabbit42 (who was so lovely!!) and all too brief moments with
fireheart13 and
roxymissrose (who I honestly think I terrified when I met her because I got way too excited and she was like *backs away slowly* SORRY BB).

J2 WERE TOO MUCH, as I'm sure you've seen from the gifs and pictures and videos, but man, NOTHING COMPARES to actually being there and seeing all their silliness and their closeness and being giddy with everyone around you and just OH GOD SO MANY EMOTIONS IN MY BODY. Misha was really great, too. I'd only been to one panel of his before, DC Con 2014, and it honestly really kind of soured him for me, so I was really, really happy to be so filled with love for him again. Gil McKinney continues to be probably exactly what my siren would turn into--just so fucking charming and adorable, kill me. AND RUTH WAS TOO CUTE FOR WOOOORDS. I was really excited about her, and I'm so relieved she didn't disappoint.

Unfortunately solo Jared and Jensen solo ops and Jared/Misha photo ops sold out on me before I could buy (they went on sale while I was still saving up to buy my apartment--I made the wise if not the fun choice to hold off until closing).
riyku did manage to find me a Jared solo, so I went all out on that one. I'm not posting ALL of my pictures here, but here are the best ones:

So, all my wonderful jerks who love to tease me for my size were talking about how they want to do a Ruth op, but they were afraid they would look like giants if they stood next to her since she's so tiny. My response?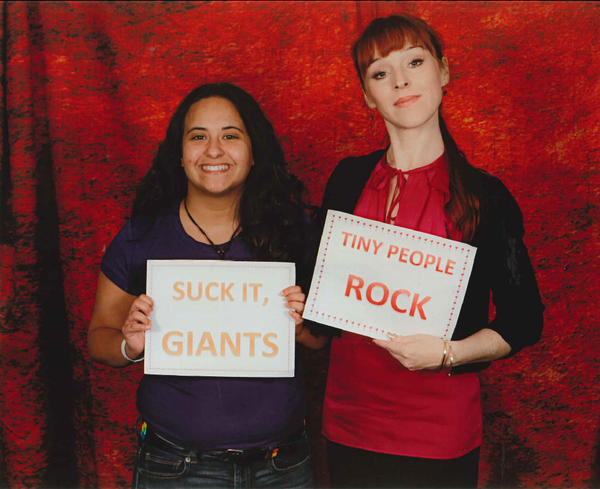 Then since I decided to do a cosplay based on 2x02: Everybody Loves a Clown for Sunday and since I had a Jared solo op, I decided to go all out for that one. Pretty amused by how it turned out...




There was also a G Spot J2 op with all 6 of us and we did a tug-o-war and asked Jared to recreate this face which he did delightfully and Jensen judged him for his twink picture and it was a hoot, but I'm not sharing it here because it has lots of other people's faces on it and this is a public entry. IT'S A TREASURE TO ME, THOUGH.

Anyway, it was a great con and I got back from it to, honestly, the worst week I have had in A LONG TIME. For reasons I'm not going to go into because I'm happy to let that one go forever. I was worried it would ruin my birthday weekend, but THIS IS NOT THE CASE. I had a lovely weekend!! Mom and I went to see my favorite opera, Carmen, on Saturday and it was a gorgeous production!! And yesterday me and some friends, mostly local fandom people, had a low-key day at the board game bar playing silliness. Probably the most exciting thing--and this is the state my life is in--was that there were wonderful new J2 pics rolling in ALL FUCKING WEEKEND EVERY SINGLE DAY YIELDED NEW BEAUTIES. And lots of Jared/Gen, Jensen/Gen, and Jared/Jensen/Gen treats for me, too. I JUST REALLY LOVE THE BOATHOUSE YEARS, YOU GUYS. I am counting all of these as birthday presents from the universe to me personally:



WHAT IS THIS? WHAT KIND OF BODY LANGUAGE IS THAT??? I DON'T UNDERSTAND WHY THIS IS HAPPENING????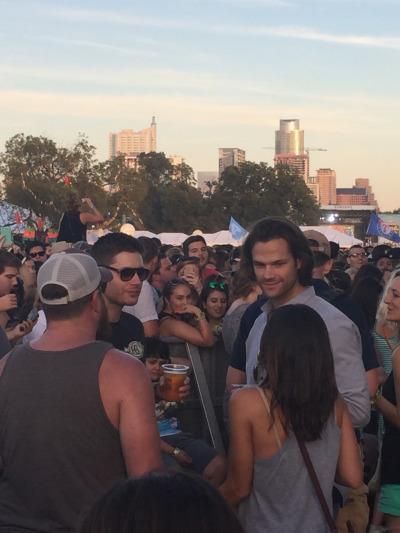 LOOK AT MY THREESOME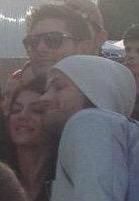 LOOK AT IT



ASK ME ABOUT HOW GENSEN IS R E A L

My favorites: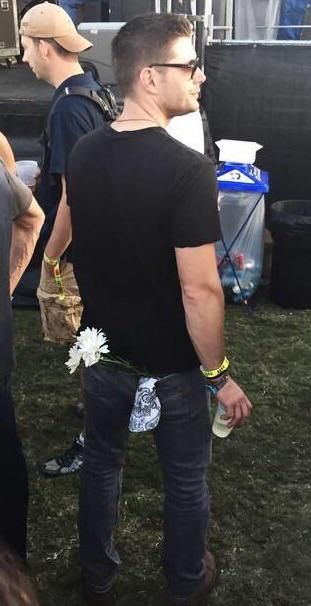 JARED PADALECKI WITH A FLOWER IN HIS HAIR. JENSEN LOOKING LIKE HE HAS FLOWERS TUCKED BEHIND HIS BACK TO GIVE TO JARED. I have been meaning to write another Oh, My Queen! timestamp soon and then THIS HAPPENS and I am just KNOCKED OVER BY #ANITAFEELS.

Anyway, those are the best birthday presents from the universe since the night The End aired. All that remains for me to #Tulpa in order to make this the best of birthdays is for at least some of what they've teased for Season 11 to actually get delivered in the season premiere on Wednesday. Not holding my breath, but #TULPA WITH ME, FRIENDS.

I also got a billion and one sweet birthday wishes from you great folks! I'm going to try to thank everyone, so apologies if I miss you. Thank you to
quickreaver,
petite_madame, and
fridayblues who all drew me beeeaaaautiful fanart. :DDDD Thank you
cassiopeia7,
fireheart13, and
casey28 fot the lovely LJ posts! Thank you to
deirdre_c for the delicious heart v-gift in addition to a Twitter spam that would have melted the coldest of hearts and to
equally_dour &
roxymissrose for the wonderful v-gifts--I love those things. :DDD Thank you to
ash48,
stripytights,
dolnmoon,
morganoconner,
madebyme_x,
blackrabbit42,
deanshot,
gatorgurl94,
locknkey,
ephermeralk, and
lady_eilthana all for the lovely birthday PMs (which I fully intend to get back to today, I promise!). I got a lot of love on Twitter, too, though I thanked people over there as they came in. Fandom, my wonderful fandom loves, you do not let a girl feel forgotten on her birthday!!

Final thing! In case you missed it, I had a few fills from
spn_masquerade and some fics from other places, so I tried to post a fic/day during my birthday week. I only made it to Thursday, which means I STILL haven't finished my
spnopera fic, but, I did post some nice (erm, mostly super fucked up) things!


SUPERNATURAL

Title: Inertia
Characters/Pairings: Sam/Dean
Rating: NC-17 for explicit sexual content, dubcon in which I am dubious of my own ability to call it dubcon rather than noncon, somnophilia, and barebacking
Word Count: 3,935
Summary: Sam is hit with a spell that puts him to sleep. For seven hours, nothing can wake him. Not even Dean.


Title: Gonna Take You to the Glory
Characters/Pairings: Sam/Dean
Rating: NC-17 for underage (Sam is 14/15), explicit sexual content including barebacking
Word Count: 8,016
Summary: When Dean finds out from some high school seniors that there's a girl who sucks dicks for hours through a gloryhole every Thursday night in an abandoned house, he can't wait for the next Thursday to go to the address they gave him and get his dick sucked, too.

CW RPF

Title: Tell-Tale
Characters/Pairings: Jared/Jensen
Rating: R for graphic violence, serial killers, dark!boys, and lots of character death
Word Count: 2,676
Summary: He can't help it if he thinks it's kind of sweet. He keeps the heart in his mostly empty freezer, peeking at it every few days. It's probably not human, anyway. Obviously he'd report it if it was human.


Title: On Rough Seas
Characters/Pairings: Jared/Jensen
Rating: R for sexual content, gore, and general creepiness
Word Count: 5,370
Summary: AU: Jensen is a sailor who falls in love with a siren.

Okay, that is it for me! I am running late for family birthday dinner!!